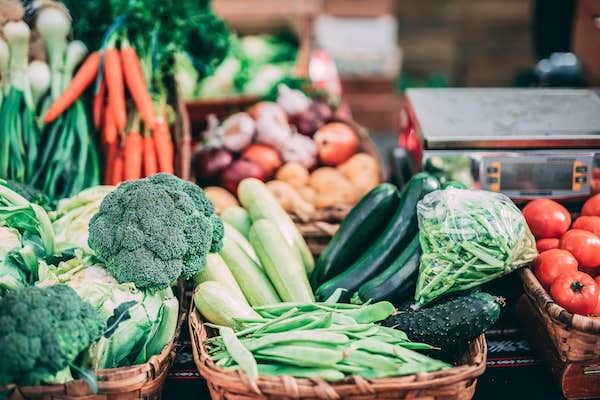 Reducing Your Body's Toxic Load
March 3, 2022
✓ Do follow the Environmental Working Group's "Dirty Dozen" and "Clean 15" Lists
✗ Don't eat foods with artificial flavors, sugars, and colors
Helps to guide which foods should be bought organic and which are okay to buy conventional based on pesticide use and GMOs.
✓ Do use wool dryer balls (optional: add a few drops of lavender essential oil for a scent boost)
✗ Don't use dryer sheets
✓ Do use glass storage containers or silicone bags (which are also microwave and dishwasher safe!)
✗ Don't usePlastic and Styrofoam, which can leach chemicals into your foods and beverages
✓ Do be careful which beauty products you use
Deodorants, lotions, makeup, etc. can contain preservatives, fragrances, artificial colors, sulfates, and other chemicals that can be absorbed into your skin.
✓ Do choose products to use in your home that are free fromFragrances, Air Fresheners, or harsh chemicals
Featured Recipe:
Hummus- Crusted Chicken with Veggies
Ingredients:
2 boneless, skinless chicken breasts (filleted)
Salt and Pepper
1 zucchini, chopped **
1 yellow squash, chopped **
1 medium onion, chopped
1 cup hummus
1 Tbsp olive oil
1 Lemon
1 tsp. smoked paprika or sumac
** Can substitute zucchini and yellow squash for brussels sprouts, green beans, or another vegetable of your choice
Directions:
Preheat oven to 450 degrees. Prepare a large baking dish with olive oil.
Pat the chicken dry and season with salt and pepper.
In a large bowl, toss the zucchini, squash and onion (or your vegetables of choice) with olive oil and season with salt and pepper.
Place the veggies in the baking dish in an even layer. Lay the chicken breasts on top of the veggies, then cover each of them with hummus.
Squeeze the juice of one lemon over the chicken and veggies. Sprinkle the paprika or sumac on top.
Bake for 25-30 minute, until the chicken is cooked through and veggies are tender.