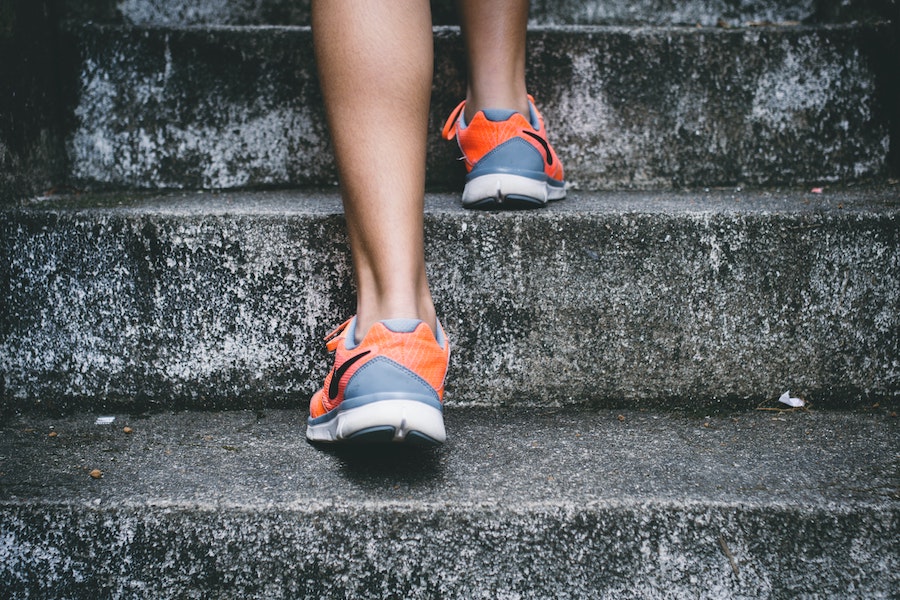 The Many Wellness Benefits of Movement
November 4, 2022
We're all familiar with the fact that exercise is good for us. Let's take a look at some of the specific reasons regular movement is beneficial:
Promotes Digestion

Exercise helps prevent constipation by helping your food move through your intestines. It also helps encourage a more-diverse and healthy gut microbiome!

Reduces Stress

Physical activity signals your brain to release endorphins. People report a better mood and improved sleep with regular movement!

Bone Health

As we age, our bones can become weak or lose density. Strength training or weight-bearing activities (like walking!) can help prevent this.

Optimize Brain Function
Physical activity has been linked to the growth of new brain cells and the prevention of age-related cognitive decline.
Featured Recipe:
Creamy Tuscan Chicken
Ingredients:
1 shallot, diced
4 cloves garlic, minced
1 tbsp Italian seasoning
1 tsp salt
1 tsp pepper
4 chicken breasts
2 Tbsp avocado oil
¼ cup chicken broth
2 Tbsp arrowroot starch
1 ½ cups full fat coconut milk
½ cup sun dried tomatoes
¼ cup basil, chopped
3 cups spinach
Directions:
Prepare shallot and garlic as noted. Mix Italian seasoning, sea salt, and pepper in a small bowl.
Place the chicken breasts between 2 pieces of parchment paper and pound them down to make them even in thickness.
Sprinkle each side of chicken with the seasoning mix.
Heat large skillet over medium heat and add avocado oil.
Add chicken to hot pan and cook until mostly cooked through.
While chicken is cooking, whisk together chicken broth and arrowroot starch.
Remove chicken from skillet and set aside. Add more oil if necessary, then sauté shallot and garlic. Add coconut milk, chicken broth, sun dried tomatoes, and basil to the pan. Stir to mix and be sure to scrape any browned bits up from when you cooked the chicken.
Add chicken back to the pan with the sauce. Cover and simmer on low heat for about 5 minutes, until chicken is fully cooked. Add in spinach and stir until wilted.
Serve with potatoes, vegetables, spaghetti squash, noodles, or rice.
Recipe From: real simple good