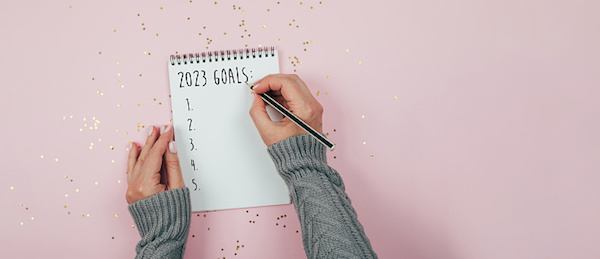 4 Reasons You Should NOT Wait for the New Year When It Comes to Your Health Goals
December 5, 2022
Gain time to pivot and find your starting point
Using your time before the holidays to evaluate your current habits and where you want to be can give you a head start when it comes to making your goals. Scheduling any consultations or exams you may need is a good idea during this time so that you can beat the rush of "New Years Resolutions"!
Find an approach that works for you
Take a look at the things you have done before that may or may not have worked for you. Are there things you can implement to focus on reaching your goals? Quality goals are often reached through sustainable lifestyle changes.
Be intentional around the holidays
Making a realistic and specific plan will help you optimize your results. Remember that you're human and nobody does everything perfectly 100% of the time. Focus on the things you can do to better your health, while still enjoying time with your loved ones.
When you start your goals early, you're getting ahead on the results! Is it taking a bit longer than you anticipated to get the hang of your new routines? That's alright- that's why you started early!