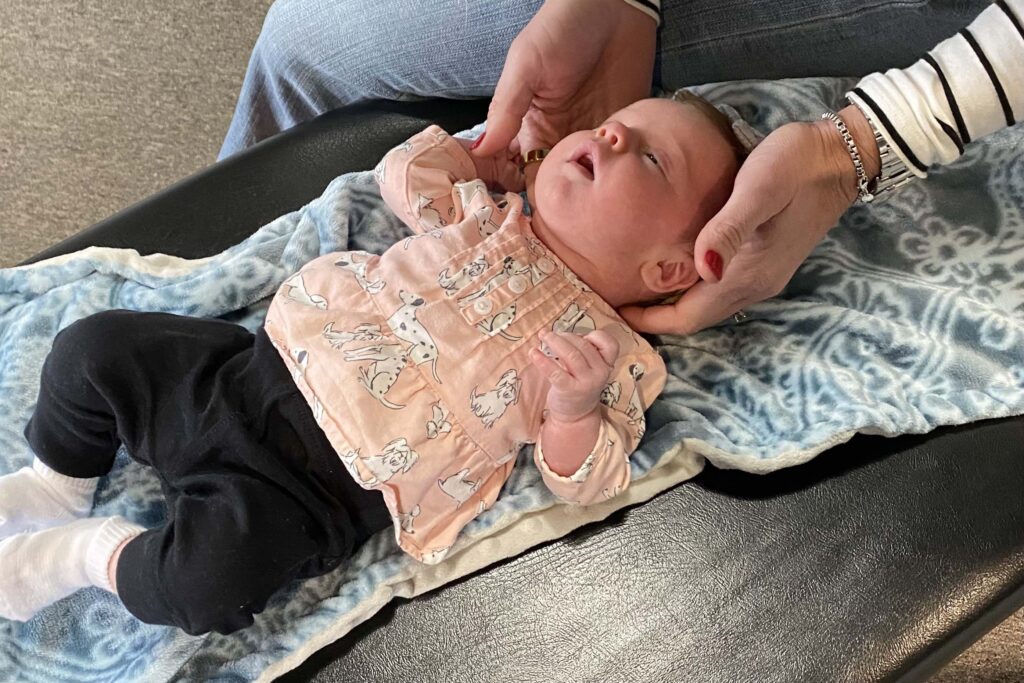 Benefits of Bringing Your Newborn to A Chiropractor
June 1, 2023
Newborns go through many changes during gestation, and even more during delivery. All of these physical changes happening at once could hinder their bodily functions and mobility. How can a parent ensure their newborns' highest state of health? Visit a chiropractor who specializes in and is passionate about the chiropractic care of infants and children.
A few things to keep in mind when trying to decide if Pediatric Chiropractic Care is the right choice for you and your newborn:
1)Do they specialize in Pediatric Chiropractic?
Dr. Ronda VanderWall is certified in Pediatric and Prenatal Chiropractic Care by the International Chiropractic Pediatric Association (ICPA)
Many chiropractors will not adjust newborns, here at Dynamic Family Chiropractic we have seen PROVEN results with many young patients reaching milestones sooner than their peers due to being well-adjusted.
2)How will my newborn react to being adjusted?
Chiropractic adjustments on newborns and children are handled entirely differently than your average adult adjustment. Using a gentle and light pressure, Dr. Ronda is able to adjust little ones all while they are napping. Similar to checking the ripeness of an avocado!
Some newborns and small children may feel uneasy during their first few adjustments. New faces and being put in a position that they have never felt before can make anyone apprehensive. Don't be worried-with Dr. Ronda's training and our awesome play area, your little ones will soon be begging you to come get adjusted!
Dynamic Family Chiropractic in Grandville is passionate about serving our patients from the newborn period well into adulthood. Our office is a family-friendly space and many of our young patients cannot wait to visit Dr. Ronda!