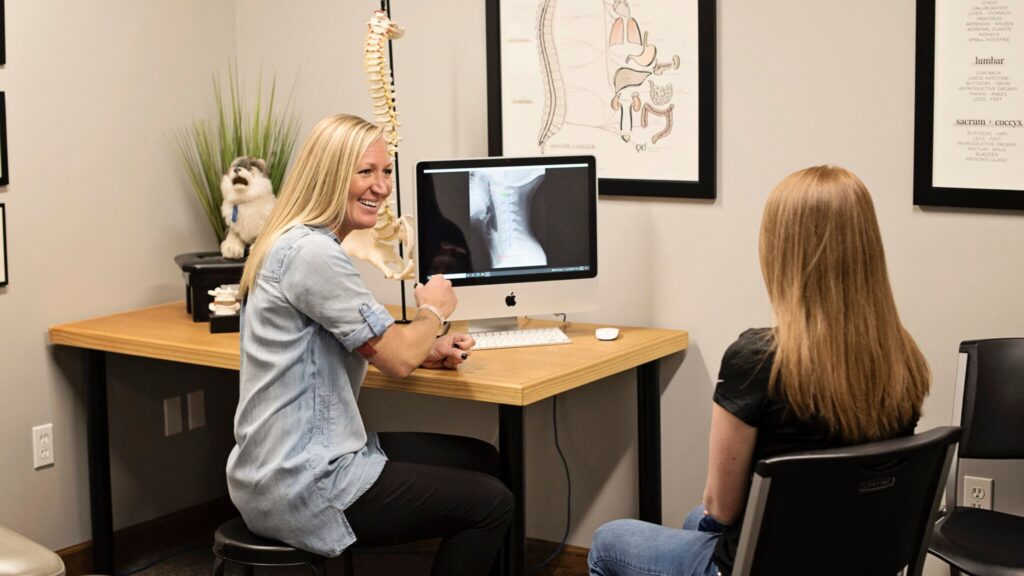 Who is the best chiropractor in Grand Rapids?
September 1, 2023
Here's a little history on our office here ay Dynamic Family Chiropractic!
Founded in 2005, Dynamic Family Chiropractic Wellness Center was originally Dykstra Chiropractic, opened by Dr. Ronda's brother, Dr. Ronson Dykstra. When Dr. Ronda graduated from Palmer College of Chiropractic in Florida, she knew she wanted to come back to where her roots were in Grandville. In 2008, Dynamic Family Chiropractic Wellness Center was born. From 2008-2012, Dr. Ronda and Dr. Ronson grew their practice into the family-friendly chiropractic wellness center near Grand Rapids, Michigan you see here today. After 2012, Dr. Ronson moved to Tennessee to further his chiropractic career and Dr. Ronda became the sole Chiropractor at Dynamic Family Chiropractic in Grandville.
As Dr. Ronda has practiced over the years, she found that she especially loves pediatric and pregnancy chiropractic care! She is certified by the ICPA (International Chiropractic Pediatric Association) and is certified in many techniques to best assist her patients' needs. Additionally, Dr. Ronda Vanderwall is certified in the Webster Technique, which is very popular with expecting moms.
Flash forward to today, Dynamic Family Chiropractic Wellness Center is dedicated to restoring our patients' well-being to their truest potential with consistent Chiropractic Care, high quality whole-food supplements, massage therapy, acupuncture and an extraordinary support system.